Black Friday Sale
Treat yourself or your loved ones to timeless elegance with our exclusive sale.

Get 25% OFF on our entire collection!
Whether you're eyeing that chic diamond pendant, dreaming about a pair of classic gold earrings, or looking to make a statement with a stunning sapphire ring, now is the time to make them yours.

Impressive
New Italian Collection
Immerse yourself in the artistry of jewellery, meticulously crafted in Italy.
SHOP NOW
Additional Jewellery Services:
Remodel or Recycle Old Jewellery. Remodel the piece into something you will love and wear! Reuse the materials you have to make your new dream piece. Consultation and quotes are free.
Jewellery Repairs. We are happy to take in your jewellery to be repaired to make it right again. All quotes on jewellery repairs are obligation free.
Specialty Bridal Jewellery. Engagement Rings and Wedding Bands are our specialty and we love delivering something which captures a special moment in our lives. We also offer bridal sets which include wedding day earrings, cuff-links and more. All quotes on specialty bridal jewellery are obligation free.
Design and Create Custom Jewellery Locally. We plan, design and create custom jewellery locally in Canberra. We offer a fully boutique custom jewellery design service where you can create jewellery from scratch. All quotes on custom designed jewellery are obligation free, with concept design costs deducted from the final cost of the piece.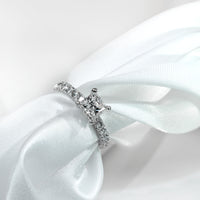 Engagement & Wedding
Our wedding bands combine precision and style for rings fashioned as works of art. Intricate details, designs, and textures will offer you a wedding band that stands out.
Custom Jewellery Gallery
Design the Reflection of Your Love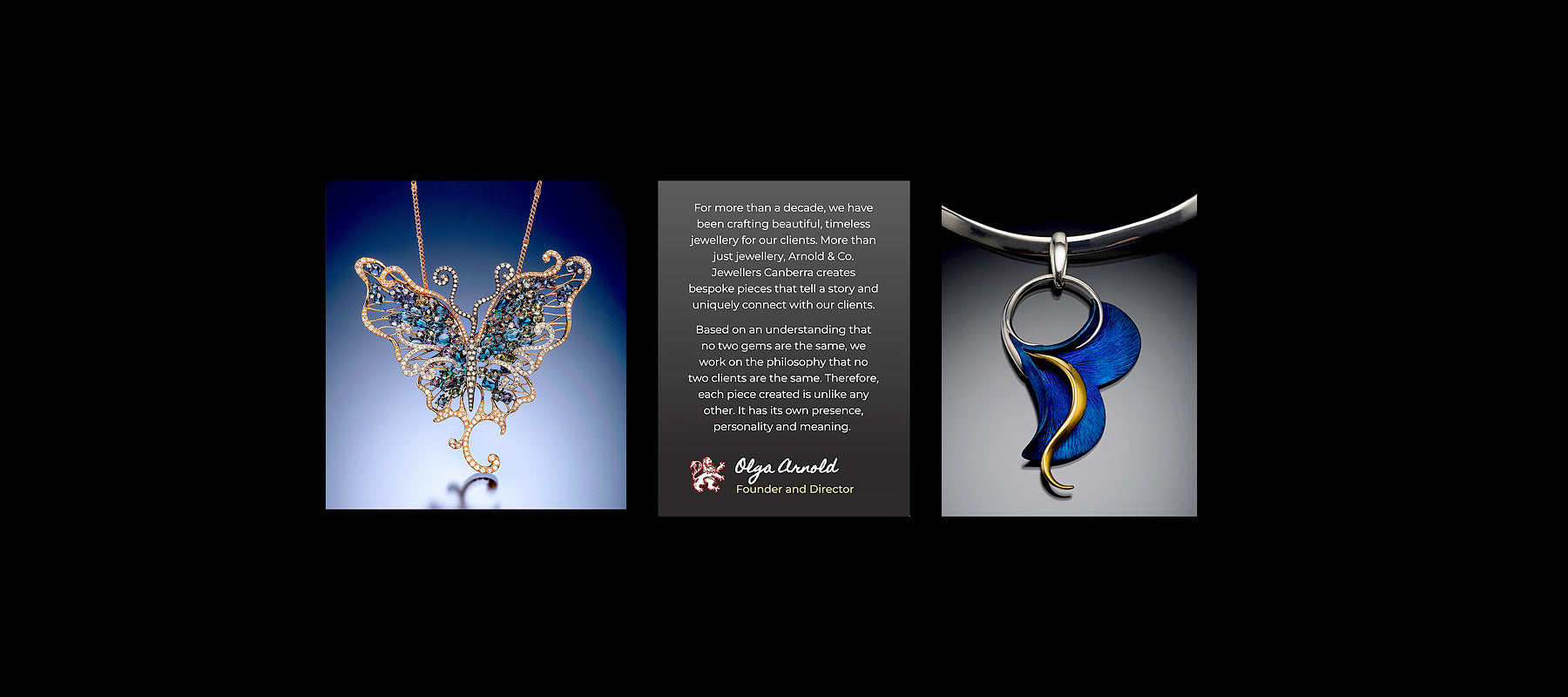 ★★★★★

Olga, Yulia and the team at Arnold & Co. Jewellers provide us with
amazing customer service every visit. They always welcome us with a warm smile and a helping hand, going above and beyond in their service, providing great
quality jewellery.
★★★★★

My partner and I could not recommend Arnold and Co. Jewellers enough. We recently designed an engagement ring with them after searching a number of other stores in Canberra and online. None of the other stores matched the service of Arnold and Co. Jewellers.
★★★★★

Sophie was incredibly helpful in assisting me in designing an eternity band to complement my wife's existing wedding set. It was great to see detailed, realistic computer drawings before the ring was made, and the final product turned out even better than what I had imagined. Thank you Sophie and the team!
★★★★★

A huge thank you to Julia for the wonderful service and help I received with choosing a gift for my grand daughter. Arnold & Co had such a diverse range to choose from and the necklace you helped me choose was perfect in the end. Thank you again.
★★★★★

I bought my engagement ring and matching wedding band from Olga. Their collections were exceptional and price competitive to other jewellers. It has been really impressive with my custom made rings. They are super friendly and professional. Great experience.